Top 5 greenest communities in Dubai
Dubai, often celebrated for its modern skyline and luxurious lifestyle. It is also home to a growing number of green communities that are redefining urban living in an eco-conscious way. These communities are not only aesthetically pleasing. It also place a strong emphasis on sustainability, wellness, and environmental responsibility. In this guide, we'll take you on a journey through the top five greenest communities in Dubai. Let's dive into more about this. Here you will learn more about eco-friendly communities in Dubai.
Haven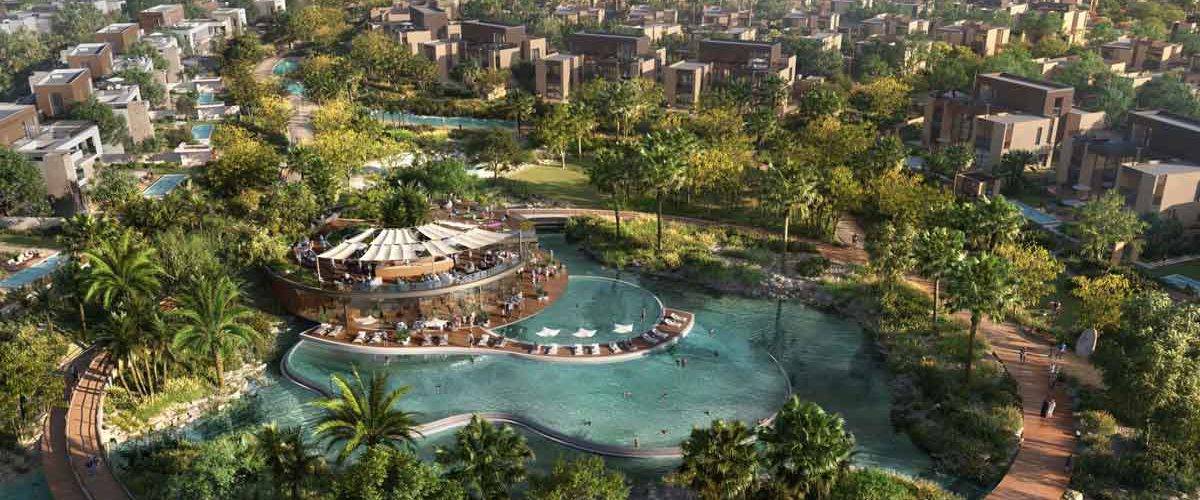 Haven stands out as one of Dubai's greenest communities, featuring a wide range of 3-6 bedroom apartments, townhouses, and villas. This newly established community is strategically positioned in Dubai Land. It encompasses 2,428 residential units. It's not just a green community but it's also Dubai's pioneering residential wellness development. At its entrance, a treehouse community center beckons. It offers residents access to amenities such as meditation pavilion & serene zen gardens. It also has meandering natural trails and charming picnic spots. With its eco-friendly design and a strong focus on wellness, Haven in fact provides an perfect sanctuary for nature enthusiasts. Find yourself immersed in nature which will help you achieve peace.
DAMAC Hills
DAMAC Hills is home to over 4,000 villas and apartments. It is recognized as one of Dubai's greenest communities due to its substantial sustainability efforts. It leads the way in eco-conscious living by achieving a 60% reduction in its carbon footprint. Methods such as energy-efficient homes, water conservation systems, and the use of renewable energy sources were implemented. Additionally, the community boasts abundant green spaces. It is one of the highest green area ratios per resident in the city, as per data from the Dubai Municipality. it is a standout choice for those seeking a greener lifestyle in Dubai. This is one of the best community to live in. Get in touch with us to know more about this community.
Emirates Hills
Emirates Hills stands out as one of the greenest communities in Dubai. It has a population of around 7,500 residents. It is also known for its commitment to environmental sustainability. Approximately 121,000 trees and shrubs have been planted throughout the neighborhood. It contributes to a lush and eco-friendly environment. It results in an impressive 25% reduction in water consumption compared to other communities. With these eco-friendly initiatives, Emirates Hills has not only earned its reputation as a green haven. It has also significantly reduced its environmental footprint. It makes it a prime example of sustainable urban development in Dubai. Get in touch with us to know more about this community.
Reserve by Sobha
Reserve by Sobha stands out as one of the greenest communities in Dubai, with an impressive commitment to sustainability. It Covers approximately 2.4 million square feet. The community in fact boasts lush greenery and a variety of eco-friendly features. In fact, over 50% of the community's area is dedicated to green spaces and parks. Additionally, Reserve by Sobha incorporates energy-efficient designs and advanced cooling systems. It reduces its energy consumption by up to 20%. It also employs state-of-the-art irrigation techniques, utilizing treated wastewater for landscaping. Reserve by Sobha not only provides a high-quality living experience but also contributes to Dubai's broader sustainability goals. One of the best communities in Dubai. Living in this community ensures peace and comfort.
Arabian Ranches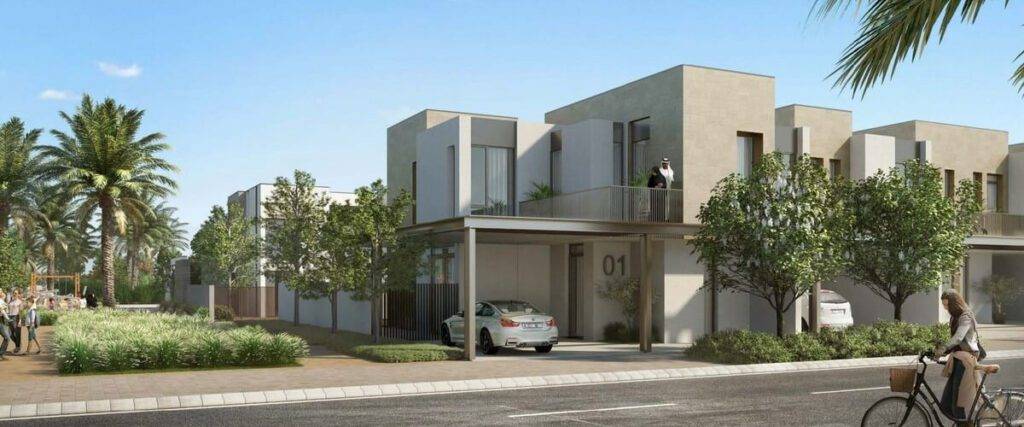 Arabian Ranches in Dubai is recognized as one of the greenest communities in the Dubai. Its commitment to sustainability is remarkable. This residential area spans over 6.2 million square meters and features an impressive 265 acres of green open spaces, landscaped parks, and serene lakes. In line with its eco-friendly approach, the community has planted over 17,000 trees and shrubs. It in fact reduces carbon emissions equivalent to taking 2,302 cars off the road. Moreover, it houses the region's largest single solar installation on its clubhouses. It in fact generates approximately 200,000 kWh of clean energy annually. These achievements underline Arabian Ranches' dedication to creating a green and environmentally responsible living environment in Dubai.
These green communities are transforming Dubai into a better place. These neighborhoods set the stage for a greener, much better future in the heart of this city. The more you know about these communities, the more you fall in love with it.